Ulauli Community Borehole
Marsabit County, Kenya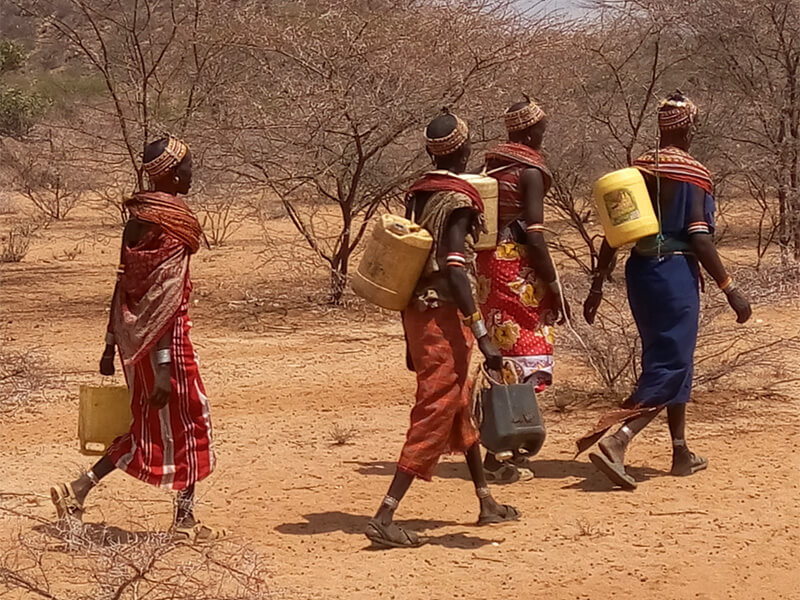 Food for the Hungry
Ulauli Community Borehole
Marsabit County, Kenya
The Ulauli community borehole water project is a water point in Marsabit County that includes a borehole, steel tank, water kiosks, solar power system, and pipeline distribution of around 1.5 km to serve the surrounding communities.
The water project operated until February 2016, when the pump broke down. The Water Management Committee did not have enough savings to re-equip the borehole, which meant that the community had to search for other water sources. Most people turned to shallow, unprotected water wells on river beds. These wells serve both livestock and human demand, but they are prone to contamination. They are also located about 20 km away, which put the heavy burden of walking long distances to collect water on women and children.
Since the Ulauli community asked the County Government of Marsabit for assistance, Kenya RAPID joined the Department of Water to assess and re-equip the water project operation.
The community elected a water management committee that is tasked with responsibilities of maintaining the project.
Kenya Rapid is continuously building the water management committee capacity to promote greater sustainability.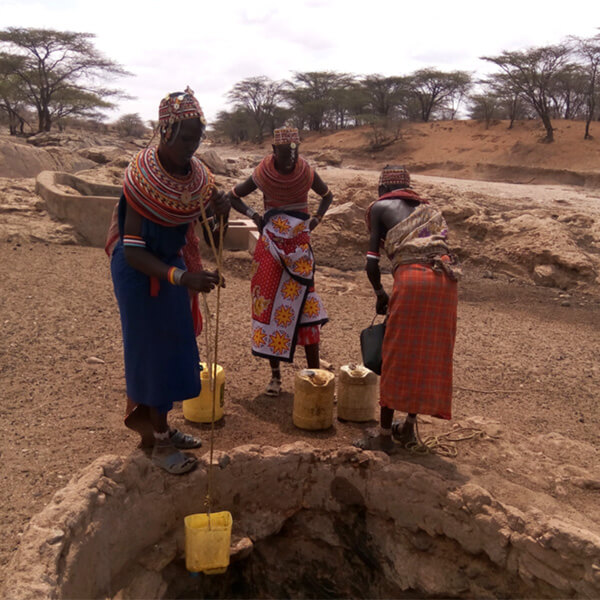 Meet Mesiamo Lengima
Mesiamo Lengima, a member of the Ulauli Self-Help Group says, "I would like to thank Kenya RAPID program for assisting the community to improve the water access especially during the dry period." Before, Mesiamo used to wake up early and make the treacherous journey of more than 20 km through the bushes to reach water. She lost time. And the water she collected was from contaminated wells. Mesiamo explains, "My children used to miss school for two reasons: search for water, and water-related illness."
But now, Mesiamo's walking distance has gone from more than 20 km to only 500 m. The water she collects is good quality, and incidents of water-related illness have been reduced.
The ripple effects of access to water have reverberated throughout the whole community. Water access has allowed the primary school to re-open. Children aren't sick, so school enrollment has increased and they are able to concentrate on their work. Water has also created new opportunities to pursue livelihood activities. With support from Kenya RAPID, Mesiamo's self-help group is planning to begin vegetable production with the goal of enhancing food security and increasing household incomes.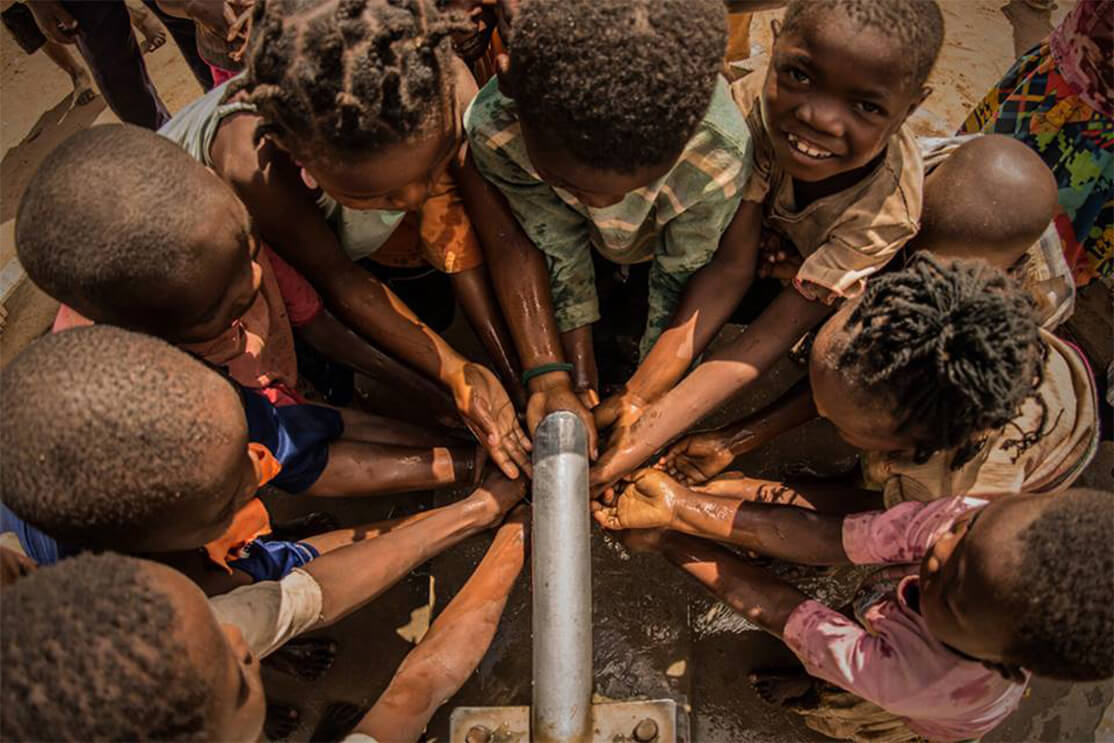 Graduate with Us
& Change the World