Saku Water Kiosk
Marsabit, Kenya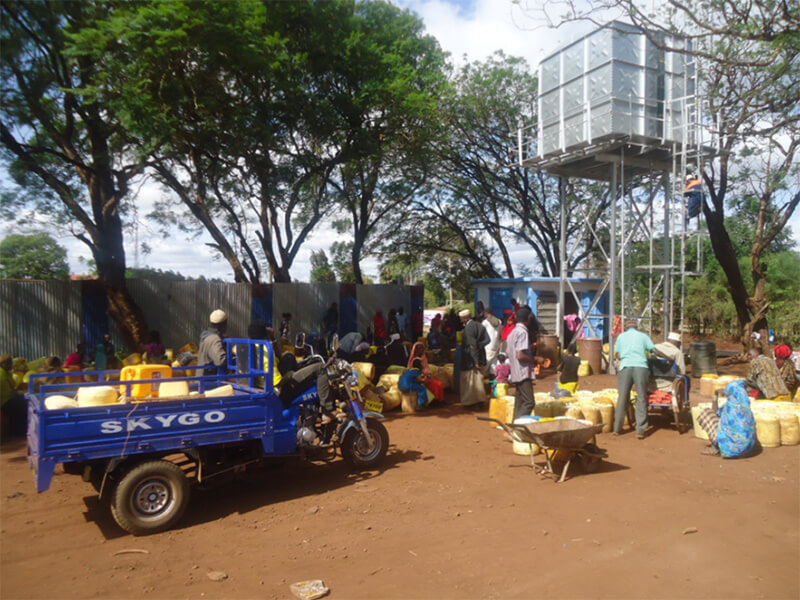 Food for the Hungry
Saku Water Kiosk
Marsabit County, Kenya
How can technology improve a daily task like collecting water? In Marsabit County, Kenya, an area prone to drought and water shortages, access to safe drinking water is always a challenge.
The Marsabit Water Supply Project in Saku sub county provides life-giving water to thousands of families in the surrounding area. Kenya RAPID's collaboration with Strengthening Community Resilience in Marsabit County (SCRMC), those living in Saku are able to quickly and easily access clean water through the new water system and pre-paid meter technology.
In 2017, Kenya RAPID and the County Department of Water carried out technical and feasibility assessment to identify areas of improvement within the project. Together, they set new pipeline, constructed two new masonry water kiosks and a steel tank, installed control valves, and completed other improvements while SCRMC supported installation of pre-paid meters.
The water kiosk is managed by Saku Welfare Group, a collective comprised of 30 people living with disabilities. The group buys water in bulk from Marsabit water supply and sells it in 20 litre units to the Saku community. Sales revenue meets the operational and maintenance costs and keeps the project sustainable. Ali Godana, chairman of the welfare group, tells us, "We are very grateful to Food for the Hungry through the Kenya RAPID and SRMC project for introducing technology in our water supply."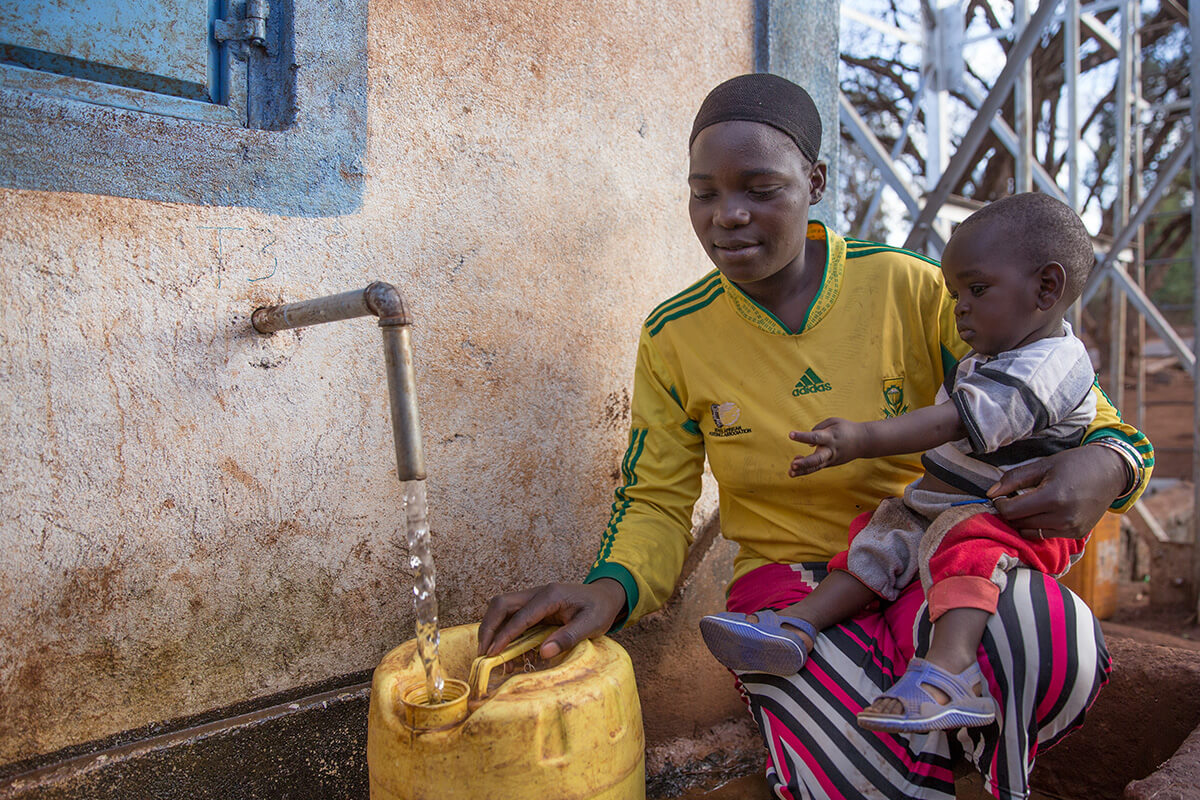 FUNDING SOURCES: OFDA, PACIDA, COUNTY GOVERNMENT IN MARSABIT, AND SAKU WELFARE GROUP
Technology
Before, community members needed cash to buy water. Sometimes it was hard to get change back, or their children lost the money on the way. Now, chips loaded with tokens allow for easy water collection at the dispenser.
Safe & Clean Water
Beneficiary Maree Hirbo says that the old kiosks were unhygienic and the water was prone to contamination. Bad drainage caused clogs that acted as breeding points for mosquitoes. The new kiosks and pipes eliminate contamination and always dispense safe, clean water!
Wait Times
Insufficient water pressure and infrastructure often caused long wait times. Now, better technology and water pressure dispenses water quickly and allows community members to quickly return to work or caring for their families.
Beneficiaries
The Saku water kiosk project currently serves 23,528 people in the surrounding area with clean and safe water.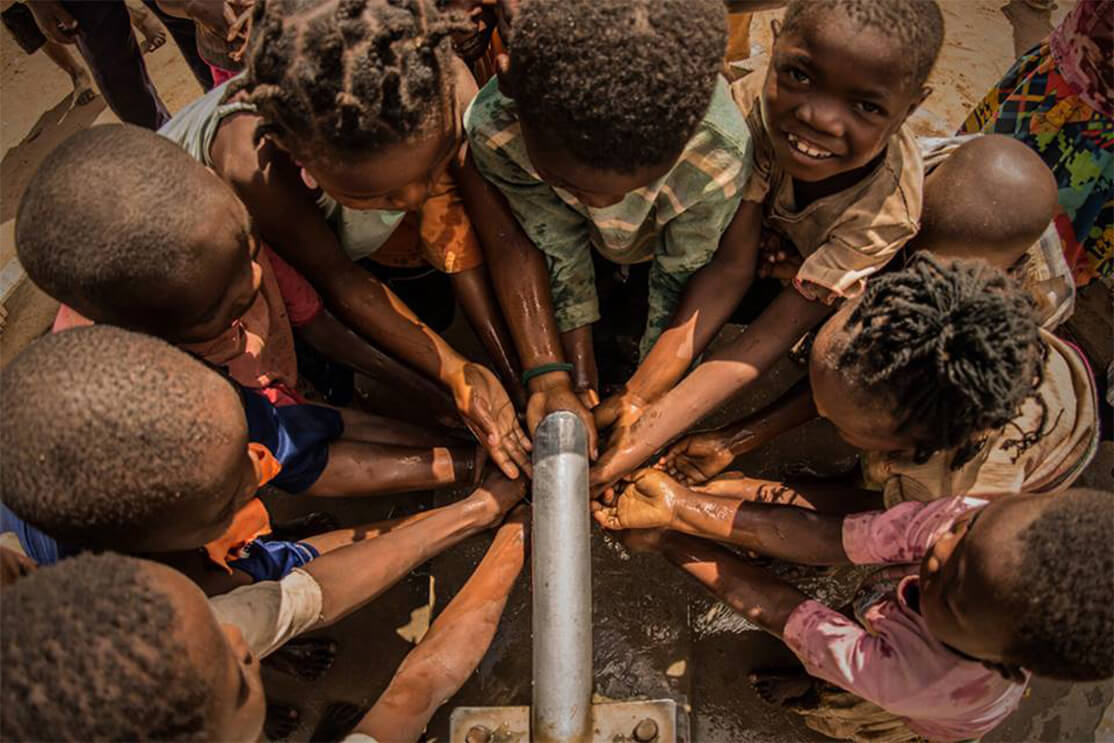 Graduate with Us
& Change the World